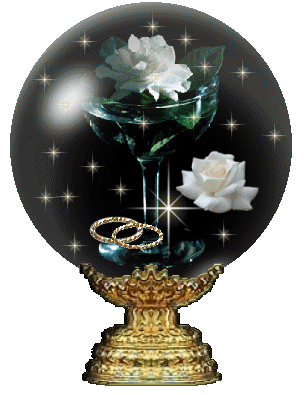 30 YEARS
AND STILL COUNTING . . .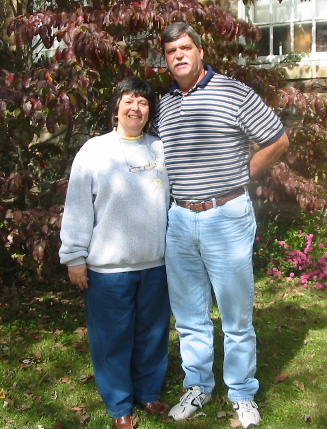 Our 30th celebration ended up being just like our motto - "GO WITH THE FLOW".
We had planned and talked for over a year about spending our 30th in Niagra Falls.
In September, Connie was to have visited her father for a week - but due to
Hurricane Ivan, that trip had to be cancelled. Toby said that we could visit Niagra
perhaps next summer - why not go visit Connie's dad instead. So, we planned to
go pick up Dad Ginter and his friend and travel on to The Smokey Mountains. Well,
Dad Ginter got sick. Quite frankly, after driving 570 miles to Kentucky, we really
didn't feel like traveling on another 200 or so miles. We always thoroughly enjoy
being with Dad Ginter and his friends ~ and visiting and NOBODY COOKS LIKE KY FOLKS!
The day before our anniversary, we went to "Court Days" in Flemingsburg. However,
there was so much to see and do, we never thought about taking out the camera....

On our anniversary, we stopped in at the "Two Sisters Antique Mall", which has
fabulous prices and awesome antiques! YES! We found some really GREAT antiques
at great prices! The building used to be a school. We posed in front of the
building for a picture - we neglected to take one on our 25th (OF ALL THINGS!)
and weren't about to forget this time! Below are some other places we visited: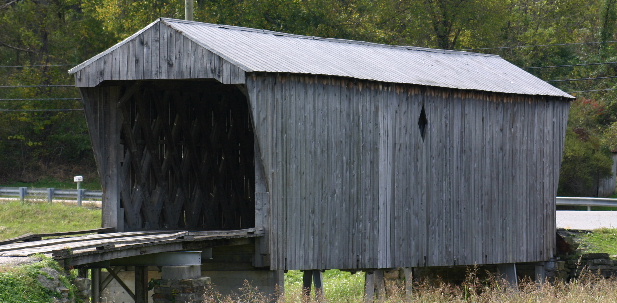 We visited Goddard Bridge. Goddard or White Bridge crosses Sand Lick Creek at Goddard in eastern Fleming County. It is the only town lattice truss bridge remaining in Kentucky and is 90 feet long. The date of construction is not certainly known, but it probably dates from the early nineteenth century. There are 4 remaining covered bridges in Fleming County, Kentucky.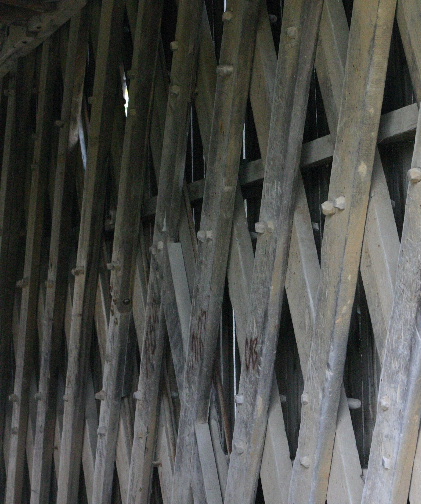 Goddard Bridge, as we understand from Connie's dad, is the only covered bridge
standing that still has the original wooden pegs that it was put together with.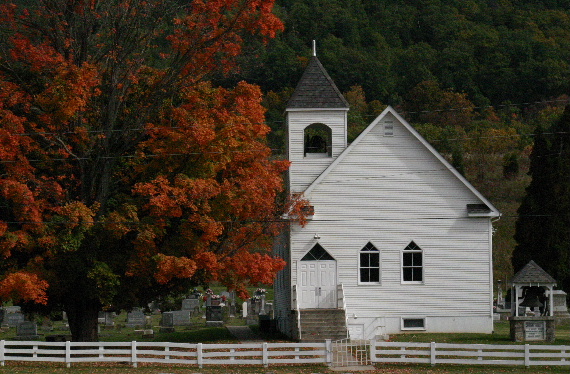 This church is at the end of Goddard Bridge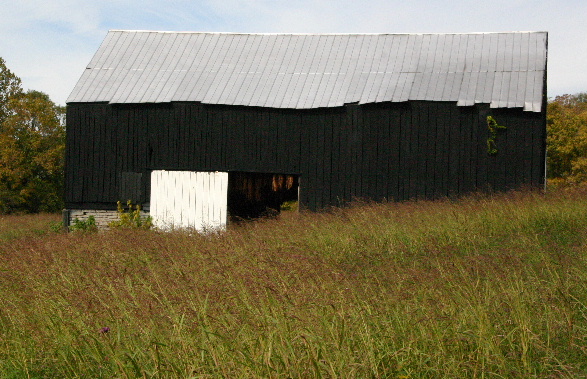 This tobacco barn was also in Goddard. The beautiful grass, Connie's dad tells,
is called "Johnson Grass". It was introduced to the farmers years ago to be used
as hay for the animals. It didn't work out too good - it took over the fields.

SOME BEAUTIFUL PLANTS AROUND GODDARD BRIDGE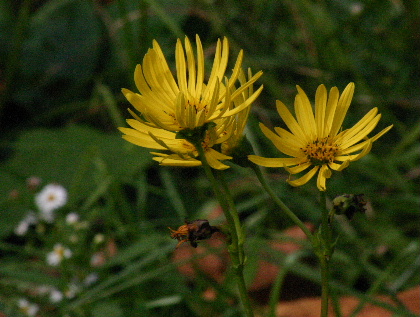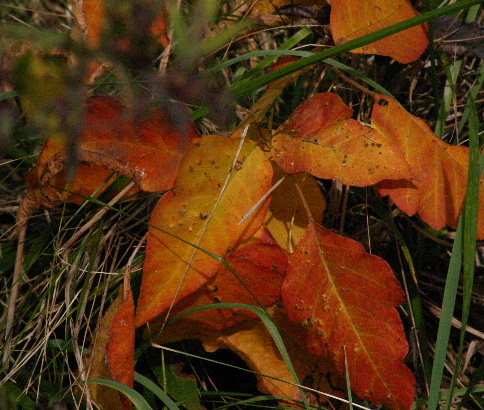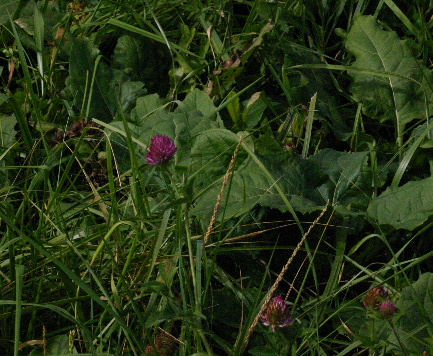 NO TRIP TO KENTUCKY WOULD BE COMPLETE WITHOUT A VISIT TO YODER'S!
THEIR PUMPKINS WERE SO PRETTY! We actually bought our pumpkin in
Kentucky and toted it back to Pennsylvania -- In Pennsylvania, pumpkins
are 3-times the price we paid for the one we bought in KY! WOOHOO! SAVINGS!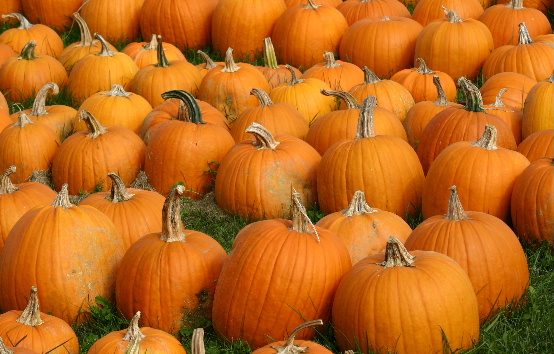 AS WE SAT ON THE PORCH OF YODER'S (CERTAINLY FREEZING OUR NOSES!!!)
EATING OUR HAM SANDWICHES AND DRINKING OUR ALE-8's,
THE TURKEY BUZZARDS ACROSS THE ROAD WERE ENTERTAINING US WITH THEIR ANTICS!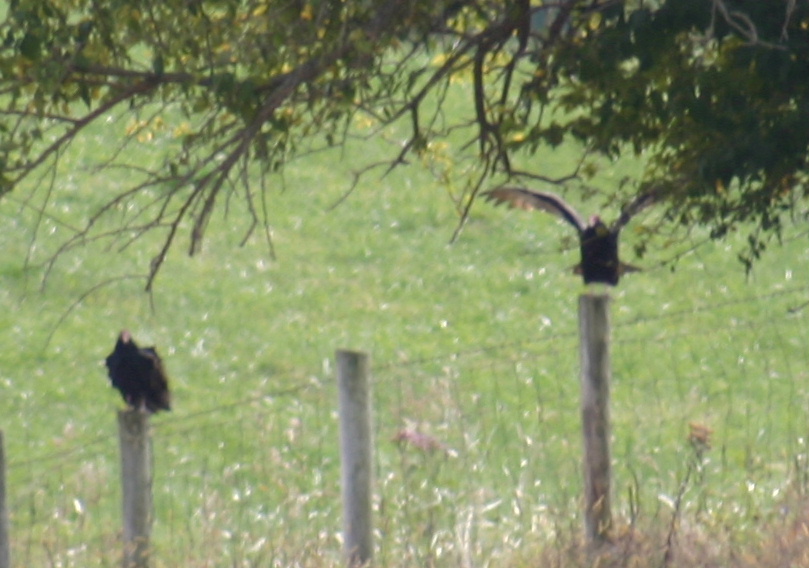 NOBODY can tell us Kentucky isn't a BEAUTIFUL place to be!


EARLY ON WEDNESDAY, IT WAS TIME TO HEAD BACK TO PENNSYLVANIA.




It was a foggy and rainy ride back through West Virginia




HOPE YOU ENJOYED YOUR VISIT TO OUR PAGE
CELEBRATE LIFE AND LOVE WITH US ~
VISIT OUR OTHER PAGES (Below)




We Send You Our Blessings






CLICK ABOVE AND
FLY OVER TO OUR 25TH YEAR CELEBRATION
REMEMBER WHEN.....

JASON'S AND NICOLE'S WEDDING

DAVE'S AND BRANDI'S PAGE

GRAHAM'S PAGE
ALAN JACKSON LYRICS

"Remember When"

Remember when I was young and so were you
and time stood still and love was all we knew
You were the first, so was I
We made love and then you cried
Remember when

Remember when we vowed the vows
and walked the walk
Gave our hearts, made the start, it was hard
We lived and learned, life threw curves
There was joy, there was hurt
Remember when

Remember when old ones died and new were born
And life was changed, disassembled, rearranged
We came together, fell apart
And broke each other's hearts
Remember when

Remember when the sound of little feet
was the music
We danced to week to week
Brought back the love, we found trust
Vowed we'd never give it up
Remember when

Remember when thirty seemed so old
Now lookn' back it's just a steppin' stone
To where we are,
Where we've been
Said we'd do it all again
Remember when

Remember when we said when we turned gray
When the children grow up and move away
We won't be sad, we'll be glad
For all the life we've had
And we'll remember when

CLICK FOR LYRICS
TO "REMEMBER WHEN" ~ ALAN JACKSON
*For Lyrics without the Music*