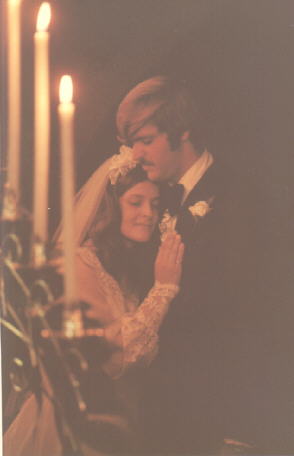 Connie E. Ginter and Ralph R. "Toby" Rode, III
October 11, 1974
Our 25 year story is quite the modern day miracle. A brief history: Toby's father and Connie's father were in World War II together. Toby's father is from Pennsylvania; Connie's is from Kentucky. After the war, they stayed in contact through cards and calls. In 1969, the fathers decided Toby's family would visit Connie's family in Kentucky. The Ginters visited The Rodes in 1970; the Rodes visited the Ginters in 1971. Three years later, Connie's family was invited to visit Toby's family again and see Lawrence Welk perform at HersheyPark.
Although we met in 1969, our first date was not until August, 1974; the day after the LW concert. We talked about getting married on our first date. The next night, our second date, we decided to get married. One week later, over Labor Day weekend, Toby came to Kentucky and we broke the news to Connie's parents (over the phone to his! that was rude of us....), and one month and 2 weeks later, we tied the knot. Connie's mother refused to watch The Lawrence Welk Show for many years thereafter! Needless to say, many people said our marriage wouldn't last 6 months. Statistically, perhaps it shouldn't have. It sure has been a LONG 6 months!! But love, perseverence, refusal to give up and 2 wonderfully magnificent sons have made the difference.




For More 'Enlightening' Details on this Bed and Breakfast, see the book by Mark Nesbitt "Ghosts of Gettysburg III", pages 64 thru 71!

Be sure to give your opinion
in our Marriage Poll



5 YEARS HAVE PASSED!
CLICK THE BUTTERFLY TO SEE OUR 30TH ANNIVERSARY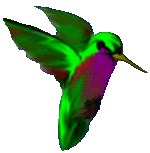 Please Sign Our GuestBook
Sign Our Guestbook


View Our Guestbook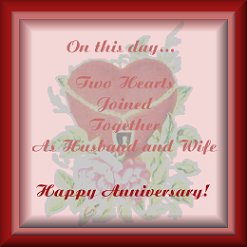 JASON AND NICOLE'S WEDDING



DAVE'S KUTZTOWN UNIVERSITY PAGES



DAVE AND BRANDI'S DOG



CLICK ABOVE TO VISIT
OUR FAMILY PAGES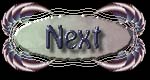 VISIT GRAHAM'S WEBPAGE ~ WHAT A CUTIE!

Licensed Massage Therapist
*CLICK THE GRAPHIC*


Click above to visit "Locks of Love"



"YOU'RE STILL THE ONE" THANKS, SHANIA!
YOU SAY IT FOR US:)LYRICS